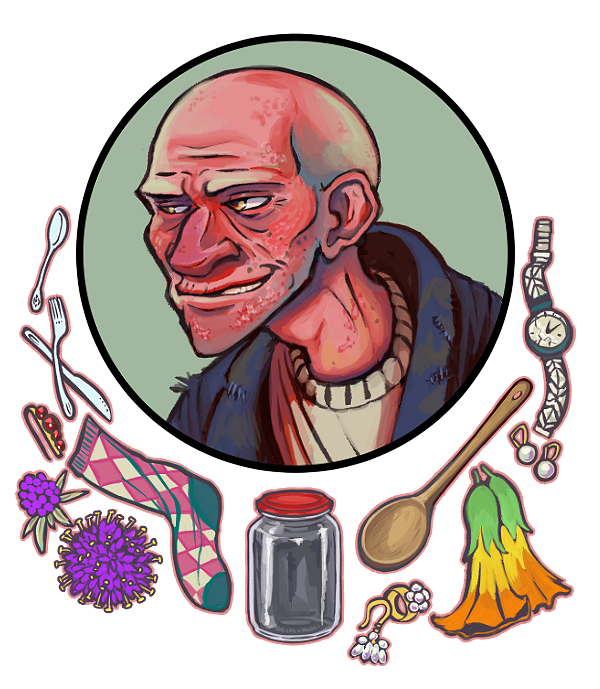 Penny
You might have seen him at garage sales and in second hand stores. Chances are, he approached you with an offer. He wanted to buy your left shoe, but not your right. It was quite a bargain, and you were a fool not to have accepted.
Penny strolls around in his oversized coat like a vulture and seems to thrive on barter. On desperate days, when he cannot find anyone to trade with, he can be spotted trading with The Pile in front of El's tenement. The business streak in this one is so strong that general advice is to approach him with caution, unless you want to risk striking a deal.
Well, you've been warned…
Penny for your thoughts?